Get more Work done Faster with this Template Package
Writing a project management plan creating related documents and preparing registers is a complex time consuming task. Have you ever started a new project and have been given sufficient time to write a project management plan?
With this Project Management Templates you have already taken a big step forward.
This package includes project management plan templates, related documents and registers worth several days of work. To do this work without templates will cost you and your team several weekends.
You already have the complete structure of your plan and you can therefore be sure that all common chapters and standard details will be included in your final document.
This increases the likelihood drastically that your finished plan will receive the approval of your client.
You have all this at your disposal at an absolutely minimal price and with an unconditional 14 days money-back guarantee if you are not satisfied.
What are the Components of a Project Management Plan?
A comprehensive project management plan consists of more than 10 subordinate plans, which in turn can be more or less extensive.
Therefore, it can take you a lot of effort to write a complete project management plan that is up to industry standard. The template package will give you a substantial advantage from the start. In the package you find everything you need.
Scope Management Plan
Requirements Management Plan
Schedule Management Plan
Cost Management Plan
Quality Management Plan
Process Improvement Plan
Resource Management Plan
Communications Management Plan
Risk Management Plan
Procurement Management Plan
Stakeholder Management Plan
Financial Management Plan
Health, Safety and Environmental Management Plan
Change Management Plan
How does the Template Package Help You?
My comprehensive set of project management templates simplifies your work. I have already created for you the contents structure. Headlines give your document structure and identify the contents to be included. Therefore, you can focus attention on collecting and developing the actual document content. Thus, you already resolved a considerable part of "how to write a project plan" by downloading and using these templates.
Headings and sub-headings predetermine the most important contents of the project plan, even here and there a bit standard text. That means a perfect quick start with high confidence and less stress.
Predefined document structure and design simplify your work and help you to get real work done.
A lot of time is saved and can be used otherwise. 

Every minute saved is money saved.
Simplify Your Work
Creating new documents from scratch every time a new project is started is a waste of effort. Instead, templates form the skeleton of a new document and simplify your work enormously. You achieve a great deal of progress already by entering initial information. Templates not only simplify your work and make you more efficient, they also reduce your stress.
Usually it is a task of a team and not the work of an individual to write a project plan. Therefore, you can assign the individual modules of the template package to specific team members. Thus workload is distributed.
The templates contain defined fields, such as company and project details, tables of contents, release dates, reference and version numbers, page numbers, headers and footers, among others. Such fields either update automatically or are only filled out once and are repeated in certain places of the document.
The use of templates leads to great time and consequently cost savings. This a major undeniable advantage. Developing the structure, identification of contents and mapping out ideas can easily take you a whole day. Therefore, the cost of the template package is very low in comparison. Even if you are still at the beginning of your career.
These Templates already helped over 2500 Project Managers Worldwide
Start now with the preparation of your next level project management plan. You will quickly find out how easy it is with these templates. In addition you receive further practical templates for daily reports, registers, cost comparisons and more.
These templates simplify your work, make you more efficient and also reduce your stress.
Use my 14 day money back option without any questions if you are not satisfied.
Get templates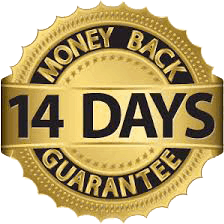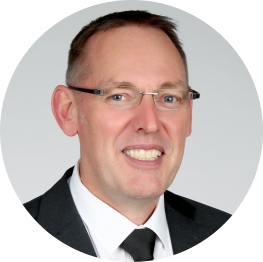 About Marc Arnecke
I am a German result oriented and dynamic PMI® certified project management professional and a security specialist. I have over 35 years professional worldwide experience ranging from successfully completed projects in the IT and high-tech sector to a number of construction projects, which I have successfully managed and completed.
I have implemented some of these major projects under the most difficult conditions in hostile areas or in the middle of the jungle.
Check my LinkedIn Profile to find out more about me. (Link opens in new window)
Get Your Template Package Today!
This extensive template package simplifies your work considerably.
Send me my templates
3.4 out of 5 stars (based on 16 reviews)
Obcknvb Hh Z
Hi,
We'd like to introduce to you our explainer video service, which we feel can benefit your site
shop.armaco.org.
Check out some of our existing videos here:
https://www.youtube.com/watch?v=ivTmAwuli14
https://www.youtube.com/watch?v=uywKJQvfeAM
https://www.youtube.com/watch?v=oPNdmMo40pI
https://www.youtube.com/watch?v=6gRb-HPo_ck
All of our videos are in a similar animated format as the above examples, and we have voice over artists with US/UK/Australian/Canadian accents.
We can also produce voice overs in languages other than English.
They can show a solution to a problem or simply promote one of your products or services. They are concise, can be uploaded to video sites such as YouTube, and can be embedded into your website or featured on landing pages.
Our prices are as follows depending on video length:
Up to 1 minute = $259
1-2 minutes = $379
2-3 minutes = $489
*All prices above are in USD and include an engaging, captivating video with full script and voice-over.
If this is something you would like to discuss further, don't hesitate to reply.
Kind Regards,
Katy
Easy to use, great time saver, great value for money
I am very happy that we purchased the templates. Usage of this templates has saved us a great amount of time. I am not an IT guy, but the templates are very easy to use and we literally only had to fill in the contents in the right places and change the logos.
I have not written such comprehensive document before and initially started with my team to mindmap. When we realized how much work that is, we decided to buy your templates and from that moment everything was clear. For this amount of work and number of templates the price is really low.
Cheers Werner
I had no idea where to start, but now I am making good progress
I use your templates for construction project. With your templates wo complete project plan in few days and approved. Without your templates I not knew where to start.
Thanks
I used your template for university. Simple to use, saved a ton of time.
Thank you very much, very helpful
Using your template package was very helpful. I was able to distribute the different plans among my team and together we managed to develop a comprehensive document and submit the first draft for review in only a few days time.
Limited Availability
In order to be able to provide the best possible support, I decided to initially only offer the templates for a limited time.
Please ensure to order prior to February 29, 2020.
Free Project Management Matrix